Best 0W-20 Synthetic Oil For Your Car 2023
Best Overall
Approved-Gen 2

Superior Antioxidants

Enhanced Anti-Wear Additives

Extra Engine-Cleaning Detergents

40% More Protection In Extreme Cold/Heat
Best For Honda
API-Licensed

Approved-Gen 2

Premium Base Oils

Proprietary Additive Technology

2x Better Oxidation Resistance

6x Better Enhanced Antiwear Additives
Best For Lexus
Lower Impurities Ratio

Better Fuel Economy

Advanced Additive Technology

Offset CO2 Life Cycle Emissions

Patented Gas-To-Liquid PurePlus Technology
There are many grade oils i.e., 5w30, 5w20 within synthetic oils themselves. Here, today I am gonna talk about full synthetic oils with 0w20 grade. The 0w20 synthetic oils are the most common SAEs used in today's modern engines.
These synthetic oils compared to conventional oils provide many advantages. They are powerful in proper lubrication, and more resistant to extreme weather conditions (Hot or Cold). They eliminate your car enemies like "Friction" which causes heat and wear.
The synthetic oil you choose depends upon your car or bike engine, other specs, and what the manufacturer has told you. So, all of these critical specs I have mentioned in our guide.
Best 0W-20 Synthetic Oil 2023 [Buying Guide]
What Kind Of Oil Does My Car Take?
It is advised to pour the manufacturer's recommended oil for your vehicle. Incompatible oil reduces the engine performance and also damages the engine as well.
Can I Put Oil In My Car Without Changing It?
Yes, you can do it but, make sure that the oil you are pouring down is compatible with the old oil. Some of the 0W-20 synthetic oils can be used only with the conventional ones, while others like to be a fellow of synthetic oil.
Viscosity (Single Grade Vs Multigrade Motor Oil)
Viscosity is the property of a lubricant that determines the thickness of oil and its resistance to flow. The oil gets thick at low temperatures and thin at high temperatures.
This variation in lubricity also affects the working and fuel economy. Multigrade oils are more effective and efficient compared to single-grade oils.
So, get the right viscosity-grade motor oil while also keeping in mind your environmental conditions.
Engine Oil Additives
Oil additives are chemical compounds used in engine oils to enhance lubricant performance. They help in engine cleaning and eliminate deposits, sludge, and problems like friction, heat, and engine wear.
Do check the additives in the oil you're gonna use for your ride. Because different lubricant brands use different types of oil additives in their oils. Here is a list of them:
Types Of Oil Additives
Softeners
Detergents
Dispersants
Antioxidants
Foam Inhibitors
Friction Modifiers
Anti-Wear Additives
Pour Point Depressants
Viscosity-Index Improvers
Rust And Corrosion Inhibitors
(EP) Extreme Pressure Additives
Motor Oil Labels
Have a look at the engine's recommended certifications labeled on the oil cans. The lubricant with higher certifications will be of high standard and quality. 
Motor Oil Bottle Size
Oils are bottled in a variety of sizes. For top-ups, you need a single quart of oil and for complete re-filling, you might need up to 5 quarts. However, the exact requirement is stated in the owner's manual.
Motor Oils That I Buy…
Motor oil price is the most important thing because there are a lot of companies as you know are out in front of you.
I always check different oil brands' prices and compare them when buying oil for my Honda rides. Here are some brands with different grades that I was comparing.
Suc as the 5w-30, 10w-30, 10w-40, 20w-50. Havoline is well-known but, Atlas is a native brand back here in my country.
Best Synthetic Oil 0W20 Reviews 2023
Now, we have taken out some of the best 0w-20 synthetic oils that you can use for your ride.
List of Best 0W20 Synthetic Motor Oils
Valvoline Full Synthetic 0W-20

[Best 0W-20 Synthetic Oil Overall]
Our Recommendation For
Lexus
Toyota
Honda
Subaru
Chevy Silverado
And For All Other Cars
The Valvoline full synthetic 0w-20 oil contains enhanced anti-wear additives that increase protection by 40% by putting a durable layer between your car's moving engine parts.
With the combination of premium antioxidants, Valvoline prevents quicker oil degradation and breakdown. Plus, added are extra engine-cleaning detergents that provide phenomenal protection against sludge and deposits.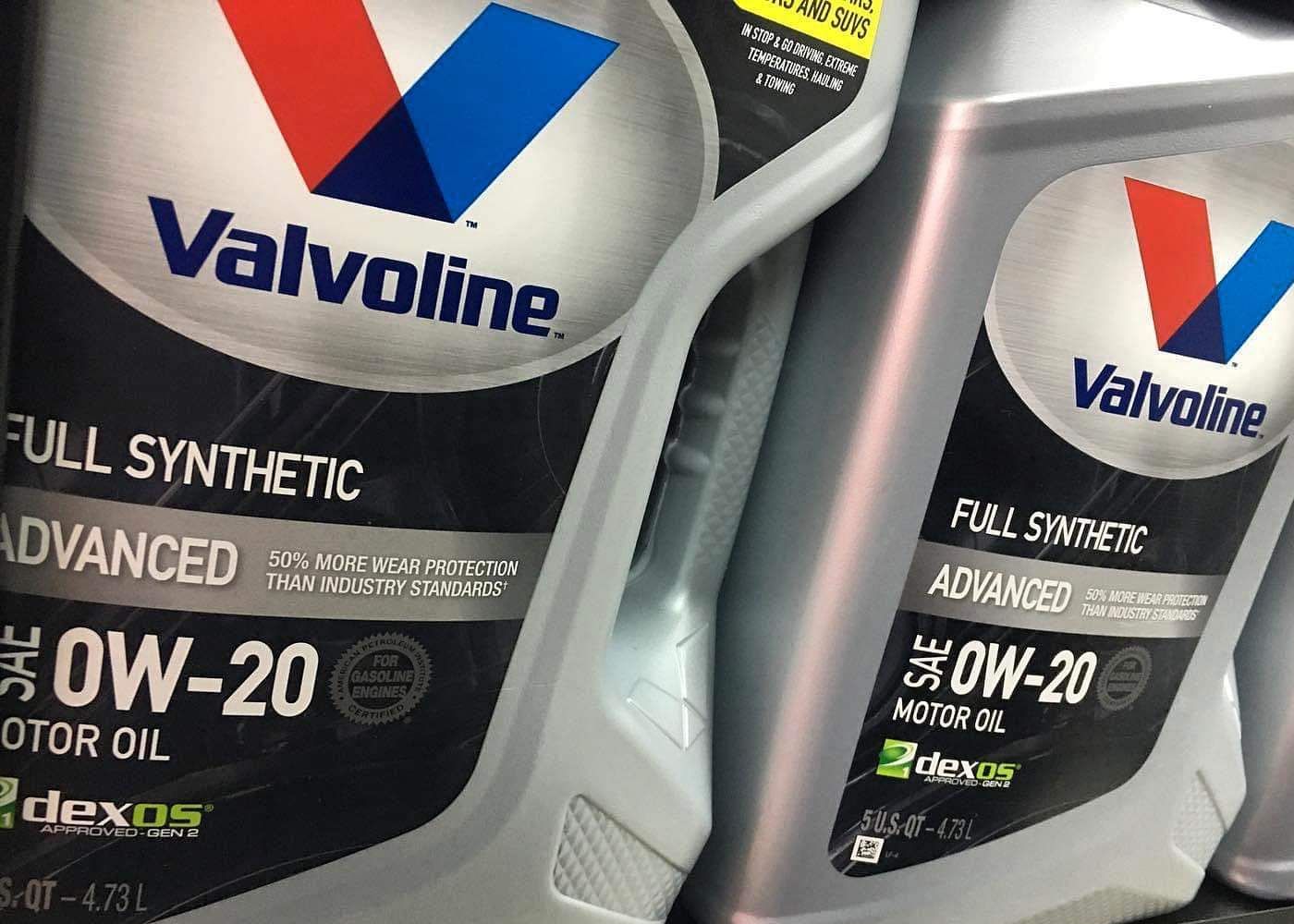 Another advanced feature of Valvoline is its "Viscosity Retention" which ensures the maximum level of protection in extreme climatic conditions and temperatures. Plus, it reduces costly repairs by protecting the engine components that are caused by exhaust system damage.
It is specially formulated for a variety of hardworking cars including heavy trucks and SUVs. Plus, for dealing with multiple types of vehicles the Valvoline has various viscosity-grade oils.
Included are 0W-16, 0W-20, 0W-40 5W-20, 5W-30, 5W-40, 10W-30, 10W-40, 15W-40, 20W-50. Plus, the single-grade oils are also available in SAE 30, SAE 40, SAE 50, and SAE 60. It comes in a case of 6 having 1 Qt of each bottle.
The bottle is designed for a streamlined flow of oil. It has an easy pull tab with a precision pour spout to avoid oil spills. Lastly, it comes with an anti-glug tube.
Pros
Highly-rated
Affordable price
Superior antioxidants
Extra Cleaning detergents
Extreme temperature protection
Cons
Bottle leakage cases due to poor shipping
Royal Purple 51020 API-Licensed SAE 0W-20 High Performance Synthetic Motor Oil – 5 Qt.

[Best 0W-20 Synthetic Oil For Honda]
Our Recommendation For
Honda
Toyota
Kia
Fiat
Ford
Jeep
Ram
Dodge
Mazda
Nissan
Subaru
Hyundai
Chrysler
Mitsubishi
The Royal Purple 51020 is an advanced SAE 0W-20 synthetic motor oil with API-License. This API License also meets the Dexos1 and ILSAC GF-5 performance requirements.
It is formulated by combining premium base oils with proprietary additive technology to create engine oil that grants greater engine performance.
It provides better protection and performance, especially for diesel and gasoline engines.
Another great thing about Royal Purple that compels me to use it is its compatibility with other synthetic and conventional oils.
That's why you don't need any procedures to upgrade to Royal Purple from your previous motor oil.
The most important thing is the manufactures advice and what your ride's manual says about the motor oil grade or types it wants.
If you ask me, the Royal Purple Company is versatile and has a wide range of viscosity-grade oils to cover up different types of vehicles.
Included are 0W-20, 0W-40, 5W-20, 5W-30, 5W-40, 10W-30, 10W-40, 15W-40 and 20W-50. Royal Purple also has single-grade oils Such as SAE 30, SAE 40, and SAE 50.
The enhanced additive technology prevents metal-to-metal contact to reduce the danger of friction which causes wear and heat. Another benefit of reduced friction is optimized fuel efficiency.
Pros
6x better engine protection
Prevents sludge/deposit formation
Compatible with ethanol-based fuels
2x better protection against quick oil degradation
550045193 Pennzoil Ultra Platinum Full Synthetic Motor Oil

[Best 0W20 Synthetic Oil For Lexus]
Our Recommendation For
Lexus
Toyota
Acura TLX
Honda
Pennzoil is a bit unique when it comes to its motor oils. Their motor oils are made with natural gas instead of crude. This is done by their patented technology that converts pure natural gas into premium full synthetic base oils.
On the other hand, the premium base oil is combined with advanced additive technology.
And that's why Pennzoil 550045193 outperforms conventional oils in terms of volatility and low-temperature performance.
The crucial thing that I wanna remind you about Pennzoil ultra platinum 0w-20 is its nature.
This little guy in nature is made from natural gas so it has lesser impurities compared to other oils. Due to this lower impurities ratio, Pennzoil has another benefit.
Based on Industry-standard ILSAC GF-6 it far exceeds the strict manufacturer requirements in engine protection and cleanliness.
Another main thing about Pennzoil is that it's a Carbon Neutral motor oil. It offset the (CO2) Carbon Dioxide life cycle emissions achieved through verified Nature-Based Carbon Credits.
It is ideal for dusty conditions, unpaved roads, stop-and-go driving, short trips, and heavy loads. As for vehicles, it is suitable for all cars, SUVs, light vans, and trucks with gasoline, and turbocharged engines.
It is available in a 5 Quart Bottle (4.73 L/1.25 GAL). It is more powerful compared to the Platinum Full Synthetic which is its previous model.
Pros
Fewer impurities
Made with natural gas
Better protection against friction
Prevents sludge/deposits formation
Reduces quick oil oxidation and degradation
Cons
Reports of a strange residual found at the bottom of the bottle
Valvoline 0W-20 Full Synthetic High Mileage

[Best 0W-20 Synthetic Oil For Chevy Silverado]

Valvoline is a top-leading motor oil brand. It is formulated to fight against the engine's three major enemies: heat, deposits, and wear. And grants ultimate protection to your engine.

The superior wear protection delivers 50% more protection than the existing industry standards as shown in the industry Sequence IVA wear test. It contains long-staying additives that enhance the durability and sustain the efficiency of the oil.

Synpower is fuel-efficient and provides cold start protection. It is synthetically formulated to use perfectly for wide temperature ranges from high to low.

There are included extra detergents that help to resist the deposit and sludge formation. Also, the high mileage and max-life technology inhibit unnecessary leaks.

In extreme conditions, some oil breakdown due to poor-quality ingredients. But, this synthetic oil from Valvoline has exceptional grade antioxidants that prevent motor oil breakdown in such conditions.

You can have the lubricant in a 5-Quart bottle that has an easy pull tab and precise pour spout. Another cool thing is the anti-glug tube that maintains the continuous flow of oil stream for pouring into the engine.
Pros
Added additives
Less gas consumption
Easy pour spout technology
Grants better motor startup
Liqui Moly Special TEC AA 0w20

[Best 0W-20 Synthetic Oil For Subaru]

Allow me to introduce another outstanding lubricant from the popular global oil brand i.e., Liqui Moly 2208. It is a full synthetic premium-grade fuel-efficient oil that has been specifically developed for Asian and American road runners.

The great thing is that it is compatible with modern vehicles that incorporated turbochargers and catalytic converters. It also complies with industry standards and specifications such as API SN Plus + RC, and ILSAC GF-5.

It offers optimal stability over time and also ensures the prolonged service life of gasoline engines. That's why you don't need frequent oil changes. Plus, the oil will fulfill the heavy-duty requirements of the engine for a long time. 

As you might know, some of the oils become viscous at low temperatures and are difficult to flow between engine parts.

However, the behavior of the Liqui Moly is quite different from such lubricants. "I Say The oil is formulated to be used in Tundras" Just Joking!

Now, the rapid oil flow maintains the oil pressure and ensures the smooth running of the engine under all operating conditions.

Another benefit is that it is an engine and environment-friendly oil that inhibits pollutant emissions. It is available in a 5L Bottle (169.10 Fl. Oz).
Pros
Fuel-efficient
Protection against wear
Ideal for engines with GDI
Also works with Japanese vehicles
Works better at extreme temperatures
Cons
Inadequate performance in some cars
Mobil 1 120758 Advanced Full Synthetic Motor Oil For 0W-20

[Best 0W20 Synthetic Oil For Toyota]

Mobil 1 is an advanced motor oil that is fully synthetic and meets the ILSAC GF-5 standard. It is America's leading 0w20 synthetic oil recommended by expert mechanics and car builders.

It is a duo of premium synthetic base oils fortified with well-balanced additives for modern vehicles. 

Included are supercharged gasoline/diesel engines, high-performance turbocharged engines, and multi-valve fuel-injected engines. In other words, your cars, SUVs, light vans, and light trucks. 

The advanced formulation delivers exceptional protection and superior performance. Besides, it offers excellent lubricity and enhances engine efficiency.

It is engineered to reduce the wear of the movable parts in the engine. Being an anti-oxidant, it improves stability and helps to reduce the breakdown of oil.

The low viscosity of synthetic oil allows quicker start-up in winter. What is more! It also provides superior protection at high temperatures.

Moreover, it reduces fuel costs as compared to common-grade lubricants. You can go up to 10,000 Miles in-between oil changes. It is available in a 5 Quart Bottle (4.73 L).
Pros
Higher flash point
Faster engine startup
Prevents oil breakdown
Works with European rides
Cons
Expensive
Doesn't honor rebates
My Personal Recommendation
If you ask me, the Valvoline Full Synthetic 0W-20 oil does a better job than other regular oils. It grants higher protection in extreme temperatures and there is low fuel consumption.
On the other hand, less engine wears due to added detergents, no sludge, and deposit buildup because of additives. Plus, It's affordable and highly rated.
The last thing is that it supports Honda which I have and all other cars as well. In the end, I do advise you to check the ride manual and manufacturer's instructions.
Best Full Synthetic Oil 0W20 FAQs
Q: How Long Does 0W20 Synthetic Oil Last?
Ans: The 0w-20 synthetic oil protects your car's engine parts up to 10,000 Miles between oil changes.
Q: What Is The Best 0W20 Synthetic Oil?
Q: Who Makes Honda 0W20 Synthetic Oil?
Ans: Honda doesn't make its own lower-grade viscosity synthetic oils. Idemitsu partnered with Honda almost 20 years ago to develop lower-viscosity oils for their hybrid vehicles to increase fuel economy. Currently, Phillips 66 Lubricants is the exclusive provider for most Honda and Acura branded engine oils.
Q: Who Makes Toyota 0W20 Synthetic Oil?