let's start by assembling all the cogs…
THE STORY BEGINS
1st Cog – My Uncle​
My journey took its first step with one man, my uncle. By profession, he is a woodworker on par with professionals and still, now he is doing that. He and his family live with us since my childhood. And we all are a rowdy bunch. He is muscular, strong, and a little bit of an angry type.
And he used to get angry at me because…
2nd Cog – His Work & His Cabin​
Designing cabinets, doors, frames, and furniture is his expertise. His craftsmanship is exceptional. Not to mention the soul he pours into his work is fascinating. All in all, I would say that he is made of three Essential Gears.
And the amazing fact is that even if he is only into woodworking, he had a variety of power tools in his work cabin that I can think of.
Air Compressor, Nail Gun, Drills, Table Saw, Grinder, Wood Planer, Routers, Miter Saw, Generator And The List Goes On –
3rd Cog – a fond memory
"Remember, I Said, "He Used To Get Angry On Me Because…"
I was the one who usually took his tools away. I needed those tools to operate my toy cars in my childhood. Broke many of them and saved only a few of them. Then, I had to get lectures from my father and uncle on breaking cars and taking tools without permission.
– That Was A Fond Memory I Still Cherish –
4th Cog – the inspiration
Being around him, my whole life. He has taught me all about these magnificent tools. Their internal functioning, how to repair them, what are the best ways to utilize them, as well as what are their safety precautions.
Looking back I use to ask him about these tools a lot and still now, I ask him about any problem regarding the tools.
– He & His Work Were An Inspiration For Me In My Mischief Days –
5th Cog – my mission
Well, that same inspiration of mine boosted my morale a lot. All that energy was just geared toward "My Mission". Now, seeing that today's modern era is jammed packed with power tools.
So, many heavy-duty tools and machines around us. And when you put your gaze on the market. There is a huge ocean to get yourself immersed in.
That's why in this bustling world, DIYers, Hobbyists, and common garage folks like you and us have to face different challenges.
Best tools
What are the best tools and Where to get them at a pretty good price?
factors
What are the factors you need to consider before buying any tool?
Safety Measures
Safety measures you need to take. So, you make your work more secure and safe
pro tips
How to work like a professional and make your work more effective.
These challenges are just like stuck-up gears in a cordless drill. So, in order to adjust and sharpen up these gears, I created the Tool Miner. In case check our editorial guidelines and procedures, if you wanna know how I usually work behind doors.
6th Cog – Terminology
The TM Machine Cogs
7th Cog – Me & My Team
Oh! forgot to tell you guys. You have been thinking who is the guy?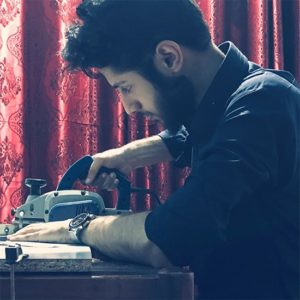 Han K.
I am Hassan Kurd in short "Han. K), the Founder of Tool Miner. I am a Hobbyist, Seasoned Woodworker, and DIYer. I have been around these Tools and Machines throughout my life. And to share my DIY, Woodworking, and Tooltips with you I have built Tool Miner.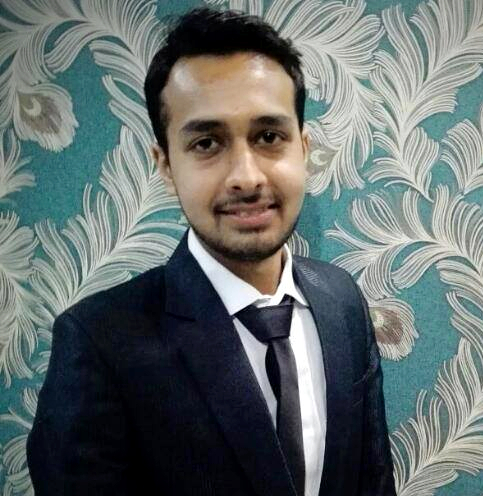 M. Haseeb
Haseeb is our main Designer and aside from running his Designer Clothes Store, you'll find him doing Unique Experiments with Design and Illustrations. The new Featured Image Design for Tool Miner is one of his Handy Works.
8th Cog – What's In It For You
To sum up the story I want this site to be your trusty companion on which you can rely in moments of need. Learn from our tinkering habits of messing with tools. Improve your experience by using our information to your benefit and can make the best decision.
You want trusty tools advice totally based on customer experience, not from a money-grubbing sales page or page that is full of brand crap sponsorships.
So, if you are on board then I look forward to having you read our guides.
The Final Cog – To Be Continued…
Yep! We both are looking forward to expanding our work and upgrading ourselves. Because you know that tools upgrade every single day. I hope "My Story" has jogged your past memories as well. If so then do share it with us by gearing up an email. We'll be waiting…